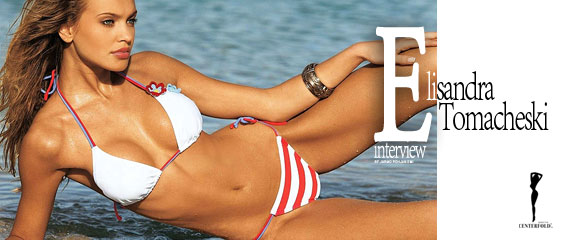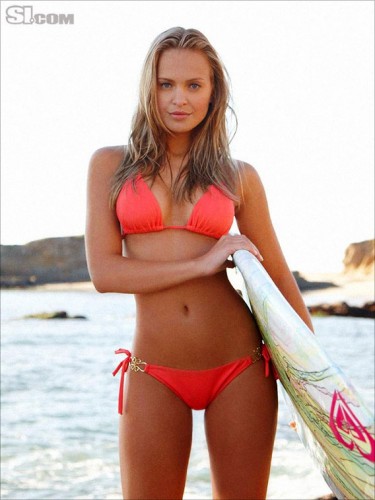 Sports Illustrated swimsuit model Elisandra Tomacheski is much more than just a model with serious beach experience. Her natural beauty left us speechless and we had no choice but to change all the plans and clear our schedule to book her to shoot with lucky STC attendee Joe Tejada, for what clearly became a career-changing experience. The result: a full-page advertisement in Playboy that was shot during his STC One-on-One session. Even if we still have a hard time pronouncing her last name: "Tomacheski," we are extremely blessed that we will have Elisandra at our March 21-22 seminar to exhibit her impressive skills and experience. It's not every day you get to shoot a real SI swimsuit model.
Name: Elisandra Tomacheski
Town: Porto Alegre RS
Height: 5'10"
Measurements: 35 24 36
Interview:
STC: This is going to be your second time shooting for STC after your One-On-One session with photographer Joe Tejeda. It looks like lightning strikes twice after all!
Elisandra: Indeed! I had so much fun the first time and lighting does not strike twice in the same place [laughs].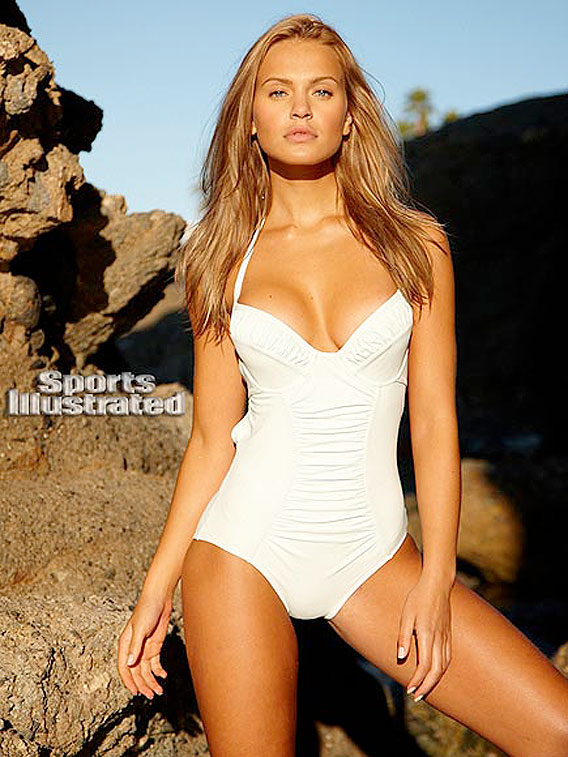 STC: What inspired you to start modeling? How did it all begin for you?
Elisandra: I started doing beauty pageants when I was 9 and I ended up in an agency and started working right away. At 14 years of age I signed a contract with an agency in Tokyo, Japan and have been modeling ever since. I've modeled in Paris, Milan, Korea, Hong Kong, Germany, NYC and many other places.
STC: What campaigns or publications have we seen you in?
Elisandra: I was in Sports Illustrated swimsuit edition. I've done ads for Izod, Macy's, Bare Necessities in NYC, Free People, Cosmopolitan magazine and numerous catalogues all over the world that I cannot even remember…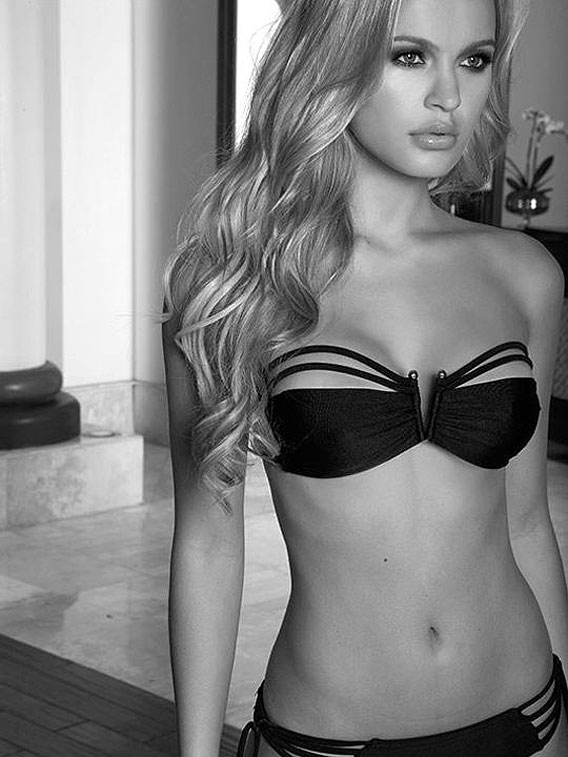 STC: We are very impressed with your stylish poses. Where did you learn your technique? Or is it just something all Brazilians are born with?
Elisandra: [Laughs] Brazilians are definitely born with it. It must be something in the water there. I've been in the modeling industry for quite a while now, that's what I do, so I guess that's how I learned. Being a model is always about doing your best to deliver what the client wants, to better sell the product you are working for. And being from Samba land Brazil, we are known to have good control of our bodies.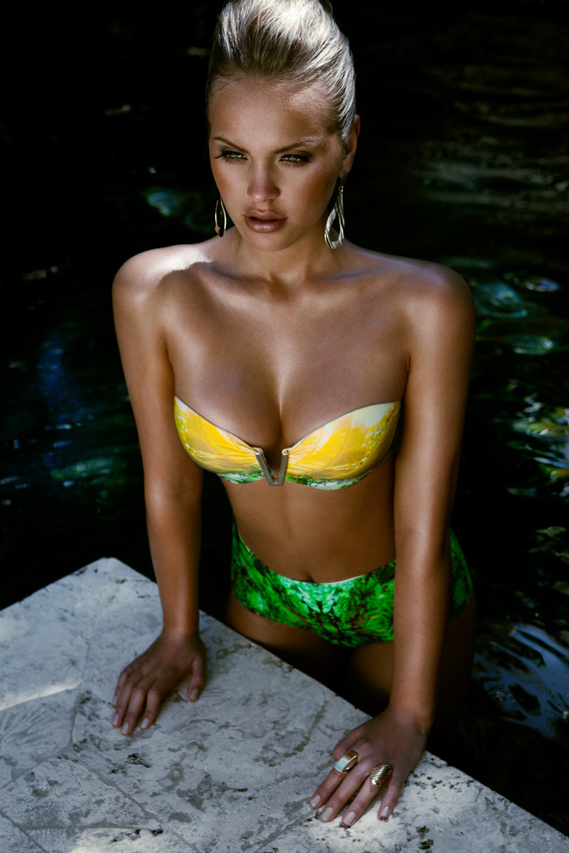 STC: How does your culture help or inspire how you model? Brazil seems to be a top-model factory since so many beauties like yourself come from there.

Elisandra: I think Brazil is a country with a lot of mixture, and that has a lot to do with having so many of top models, but also the way we approach the world as a Brazilian with our warm hearts and minds and strong work ethics.
STC: What is it about modeling that gets you excited?
Elisandra: One of the most amazing things about my job for sure is the opportunity to travel the world and see places that I never would have the chance to see if I had another job. What gets me excited is that every casting is a like a different job interview, so it never gets boring. You might find yourself in New York one day and in Japan a few days later.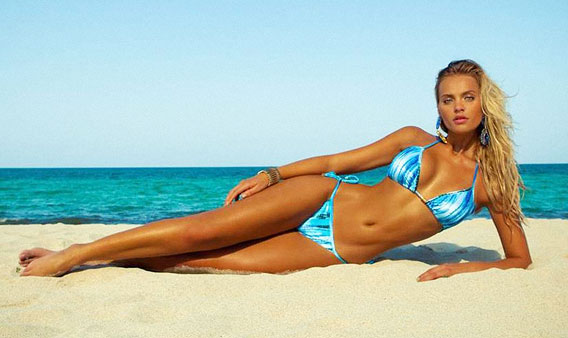 STC: What gives you energy in a photoshoot?
Elisandra: I love to work in a fun environment with music and passionate people.
STC: What takes away that energy?
Elisandra: Working with cranky people that don't love what they do. It's a downer that affects everyone on the job. It takes a lot to get me down and you don't want a model that's been shut off!
STC: What is a perfect photographer to you?
Elisandra: Besides knowing how to get the perfect lighting, a good photographer gives a model an opportunity to show what she can bring to the project instead being a hired clothes hanger. That's why I loved working with you!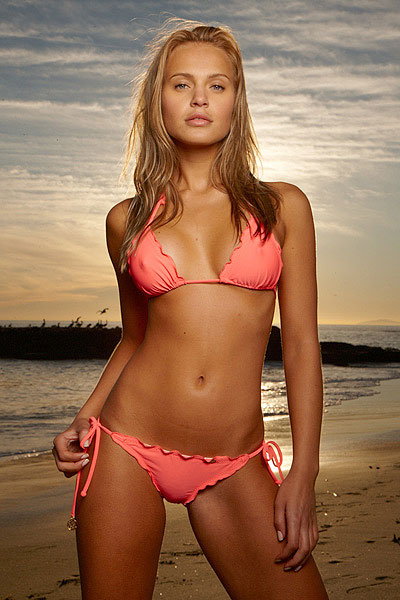 STC: When you're not modeling, what are you doing?
Elisandra: I love staying home with my little dog, Mila, she's a toy Maltese and love of my life. Also, I really enjoy cooking for loved ones. I'm kind of a homebody in many ways.
STC: What is your dream photoshoot and location?
Elisandra: Maldives, Babe! Maldives! Wearing a swimsuit… or not! [laughs]"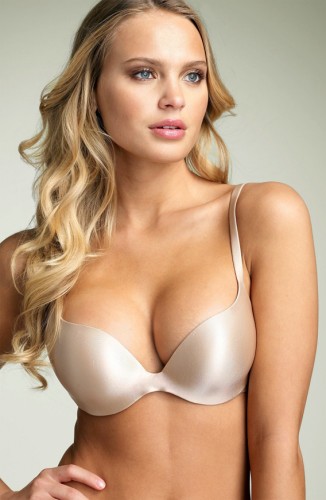 STC: You are represented by agencies, so are there limitations or can our attendees book you directly from the seminar for their photoshoots?
Elisandra: Yes, I'm represented by Next Models Miami here in the USA. But I am open for suggestions, so let's hear what you have to offer!
STC: What is the craziest thing you have ever done in front of the camera?
Elisandra: Well, I've been modeling for a loooong time and did a couple of crazy things on set. I'm the type of model that will give all to get the perfect shot, like when we shot for Izod in Iceland, it was freezing but I still faked really well to get a good shot. When it was 20 degrees in South Korea and I had to go in the water, it was almost impossible to bear but I made it happen. That was for sure the craziest. Brazilians can easily ignite and do crazy things so you better be ready!!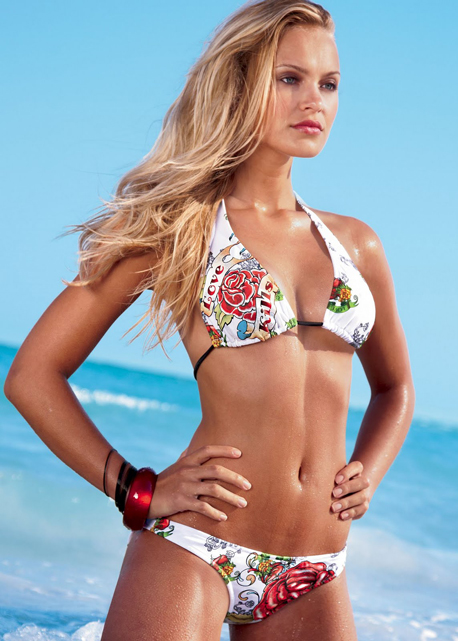 STC: We are excited to have you in the lineup for this STC event! How does it feel to be part of a group of such beautiful models?
Elisandra: I feel really honored to be part of this project and love working with other beautiful girls. This will be a different and a good experience. Working with ultra experienced photographers and beginners can be a very rewarding experience. We are all there to learn.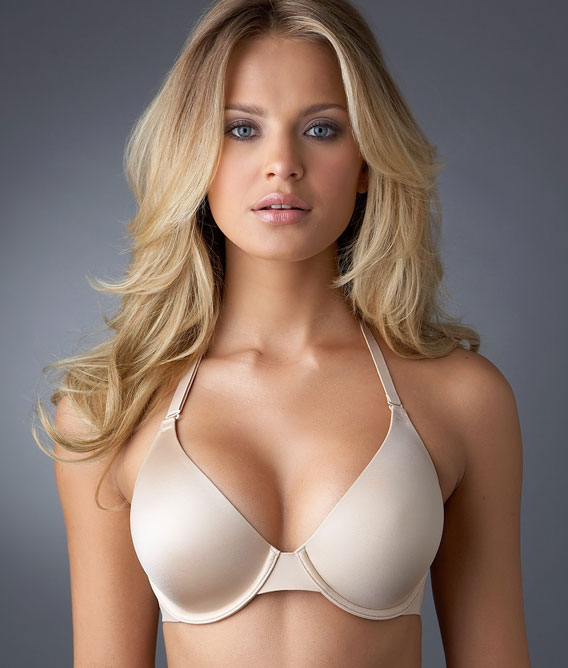 STC: Do you have any advice for models and photographers that you always wanted to say but never did!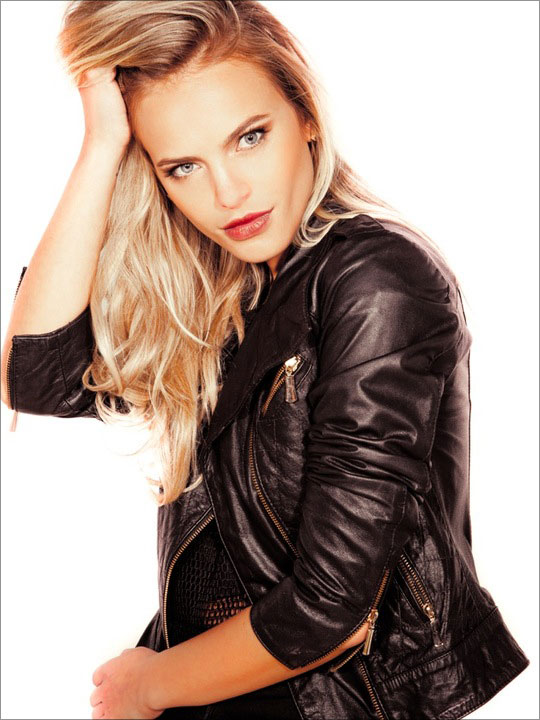 Elisandra: My advice is to do your best for every opportunity that presents itself in your career. Unfortunately, some opportunities are not recognized until it's too late. Always be on high alert to recognize the opportunity knocking on the door and be humble and thankful because there are plenty of other people in the industry that will recognize those opportunities and act on them and you will miss the boat.
STC: Does the camera love you or do you love the camera?
Elisandra: What do you think? [laughs] I'm a shutter-bug by profession and cannot help myself when I see a camera. My energy level goes through the roof, even when I am just taking family portraits. I guess camera love is a two-way street for me, a street with no end in sight and where the lights are always on [laughs].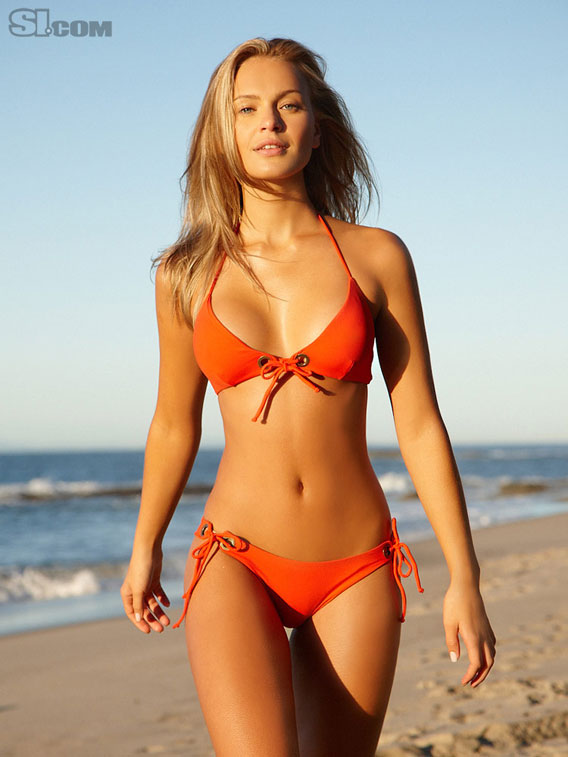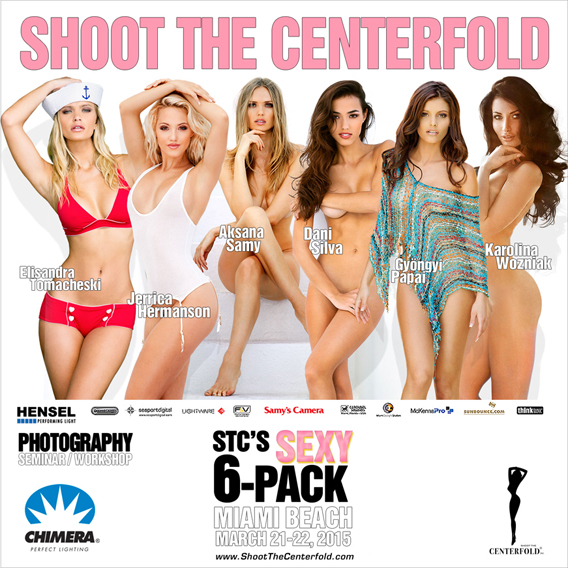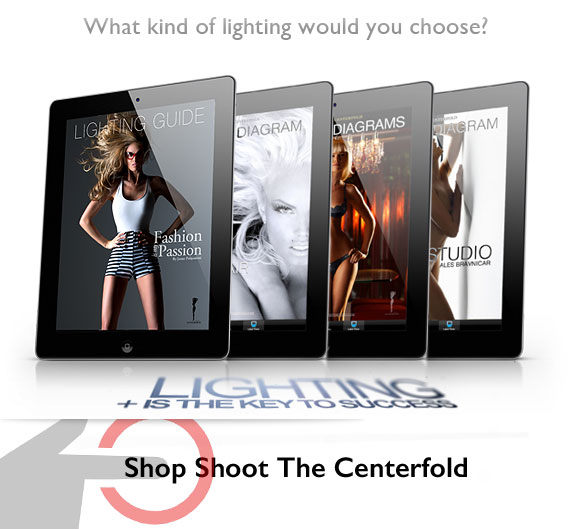 © 2015 Copyright ShootTheCenterfold.com. All rights reserved.