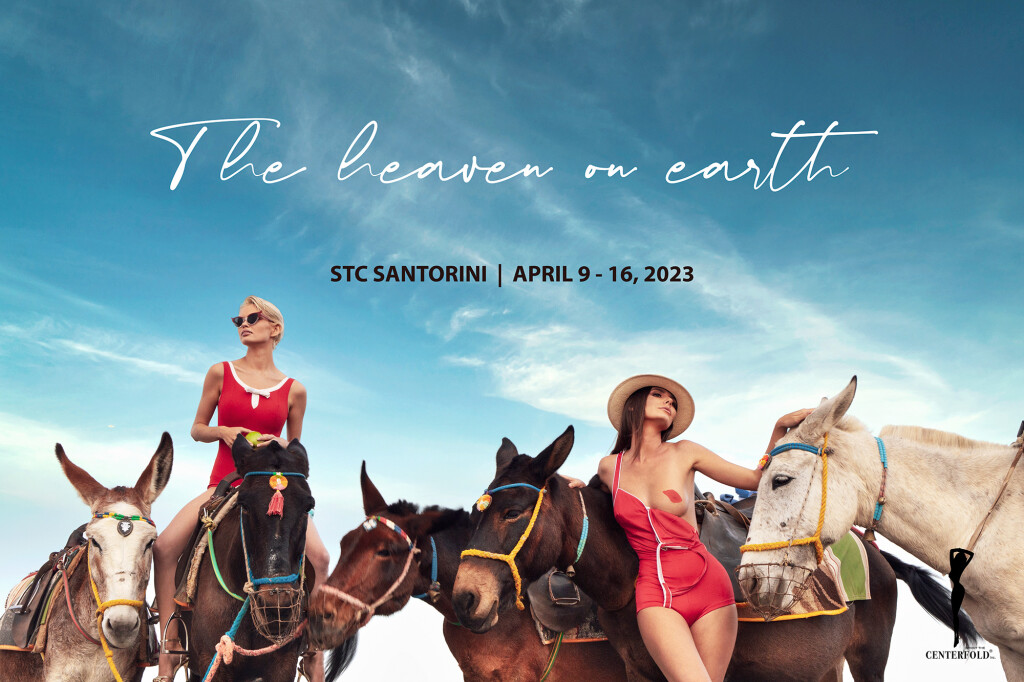 STC Santorini 2023 – SOLD OUT!
April 9-16, 2023 – Santorini, Greece
Our Finest International Seminar Returns with an All-New Program!
The Greek island of Santorini is the ultimate location for photographers and videographers. In this beautiful paradise, you will experience wonders found nowhere else in the world. Santorini is the ultimate gateway to the heart of any photographer, editor and art director.
We have brought you to Santorini for the past nine years, produced images for publications and commercial campaigns, eaten Greek delicacies, and discovered new-found talent while bonding among photographers and friends.
Welcome to our STC "Boutique Workshops," where you can travel with a small select group of like-minded photographers seeking to reach outside their comfort zone and discover the next level of publishing in a more intimate setting. And publishing is what we have delivered to you. Each seminar has produced Playboy playmates, features, advertisements, and campaigns for major companies. These small workshops offer personalized bonding, educational experiences, and follow-ups from the STC master photographers.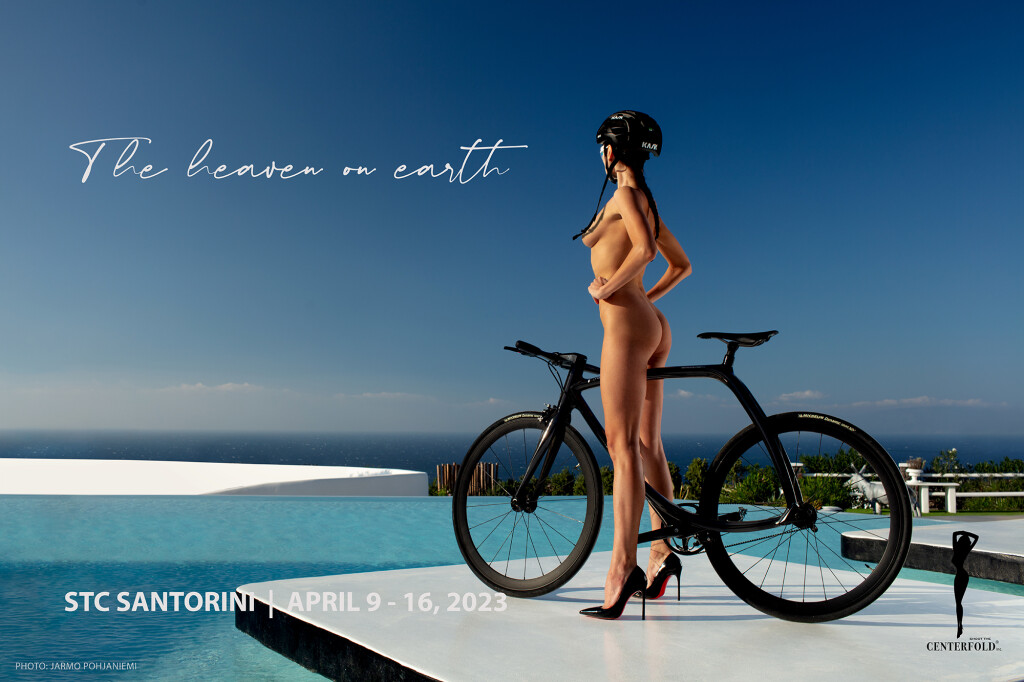 This paradise for perfect images was born long before your shutter release. Experience Santorini and create your well-balanced masterpiece.
Seven Days Packed with NEW Inspirational Masterclasses, In-depth Seminar Demonstrations, Q & A, and Invaluable Networking Opportunities
A highly advanced professional seminar lecture and demonstration at a reasonable price, making it an excellent value for the attendees
See the difference when using a real Playboy Playmate with extensive experience and a top international agency represented model
Step outside your comfort zone and learn to utilize an up-scale real-world environment and see how professional pictorials are created
Learn what editors, clients, and the photo industry are looking for. Understand how to become self-sufficient and in demand
Learn to utilize a fully implemented set and workflow that makes editors beg for more
Learn insight about how you can navigate the industry at the highest level including social media Do's and Don'ts
Become knowledgeable in the differences between the highly popular influencer and commercial model
Master the attractive influencer life-style market for top brands who rely on today's modern lifestyle
This seminar/workshop is about publishing, photography business, marketing, how to earn money with your images and, most importantly, learning how to deliver photography that editors cannot ignore
Why learn from anybody else when you can learn from the best?
Register Here
Santorini, April 09-16, 2023
$6000.00 (Lodging included)*
The 7-day extensive seminar/workshop experience now includes the new One-on-One shooting experience. We have also added detailed editing, business and marketing sessions as well as insight on how you can navigate the industry at the highest level. This rare opportunity also includes a videography course and tips on how to make the transition smooth. You will be able to produce top quality videos and mini-movies that will impact clients and publishers.
Deposit, April 9-16, 2023
$1000.00*
Following some of our attendees' requests, we have decided to provide alternative forms of payment to be more "wallet friendly." You can now place a deposit of $1000 to reserve your seat for the Santorini seminar and pay the rest of the workshop fee in monthly installments (or as agreed). No photography learning experience should be put aside because of financial limitations.
Register Here: STC VIP – Seminar Attendee
Santorini, April 09-16, 2023
$5000.00 (Lodging included)*
We value our loyal seminar attendees and offer a $1000 discount for the attendee photographers who have previously followed us to Santorini three times or more. We realize that your commitment to us, learning new techniques, and brushing up on old ones is as important to us as it is for you, the loyal STC customer." Nothing should stand between your success and your future objectives.
(To qualify for the discount:

Please provide us with previous Santorini signup records

.)
Santorini, April 09-16, 2023
$000.00*
(Additional announcement – coming soon.)
STC is reinventing the photography experience!
Learn the difference between a photographer and today's "Viral Content Creator." These new world creatives not only take images, they create multimedia-rich experiences for clients who rely on sustainable workflow for their business and marketing. It's time to get in the game or be left behind.
One frequently asked question from attendees: "Are my images going to look like everyone else's?" No, they are not. We keep fine-tuning our Boutique Seminar Program to elevate your learning experience even higher than ever by creating a pictorial shoot opportunity with a small group of attendees where you photograph your scenes with an instructor and no one else. The new and dedicated One-on-One shooting time with each seminar attendee guarantees unique images from all the participants. Our goal is to create epic pictorials instead of duplicating the same scenes multiple times.

STC One-on-One session pictorial with Michael Stephen
Cut to the Chase
Now, we bring you Santorini, Greece 2023, a new high-end publishing workshop experience that ups your game from any previous seminars anywhere, including ours! We bring the clients for you to photograph and give you the opportunity to get published.
No guessing, just facts from our customers who have already shown your work in magazines, campaigns, posters, and catalogs.
You have chosen us to return to a scene where Aegean gods welcomed us with their open arms and where publishing success was found at each of our past STC Santorini Seminars. Consider Shoot The Centerfold as your gateway to the world of photography and editing. Our efforts and lifetime of experience have become your stepping stone to your future.
How We Are Different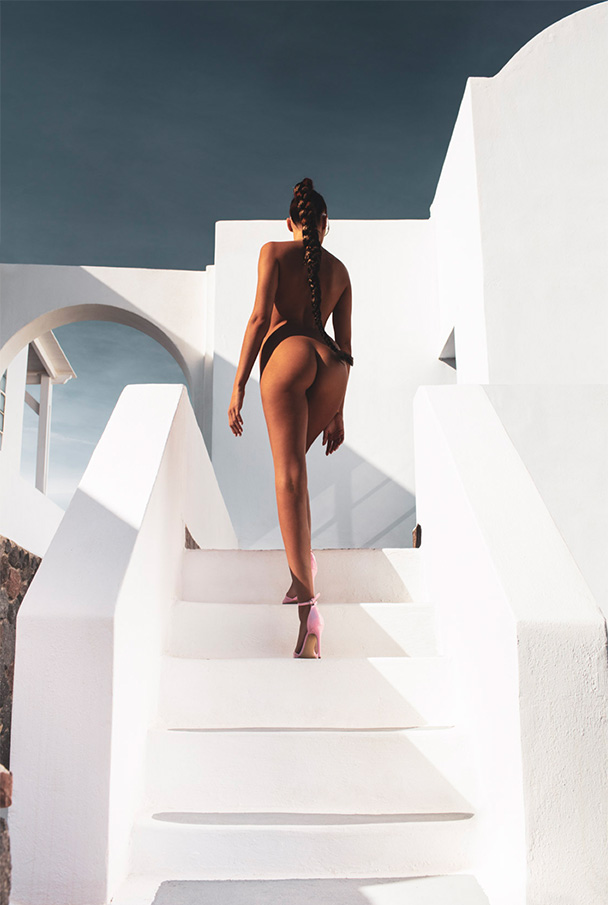 Our accomplishments and experience in the industry have granted us our educational edge and success.
We are internationally acclaimed photographers who have worked and still work for Playboy and have created some of the most talked about pictorials published worldwide.
Over the past decades, our collective work has been seen in almost every major publication, as well as in advertising campaigns and fine-art galleries.
No other seminar can currently match the published body of work that we bring to the table. Also, we remain top working photographers in the industry who travel the world and are part of building the brands of many high profile clients.
From day one, the STC project was meant to connect the dots for those photographers who are willing to follow our success and take their photography to the next level.
Our seminar attendees have the highest published rate of any other seminar in the industry. We don't just offer you a weekend full of fun but an opportunity that can change your life.
And that, my friends, is what makes us different.
The STC Santorini seminar is our fastest selling seminar ever. Do not wait and let your career opportunities pass by you while success is knocking at your door.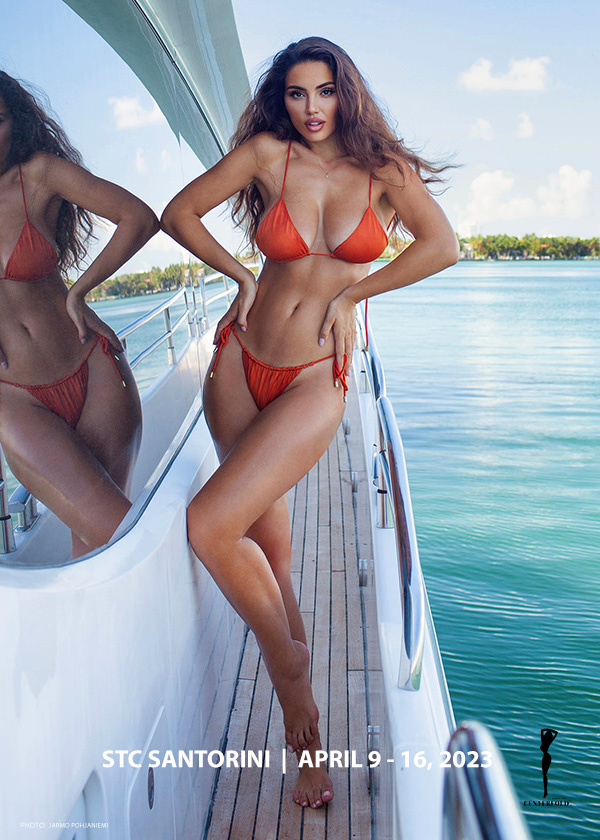 Discover Your Style
Time and time around, we will raise the bar higher than ever by focusing more on the image's look, style, and feel in addition to the photography technicalities. The four most critical elements of a successful image are:
• Model
• Lighting
• Location
• Wardrobe
• Style/look/feel
To fully understand the real potential of a successful image and its impactful statement, it starts with having the right mindset and a solid plan for exhibiting what you are trying to say with your photos. Our specialty of visual expression surpasses many editorial expectations.
Nothing is more important than carefully planned pre-production, regardless of how simple or challenging the job may be. Exhibiting light, shadow, and style is the backbone of success. With its beautiful white walls, Santorini offerers more visual variety and shooting locations than any other place in the world.
No wonder Santorini ranks so high in the client and the editorial world. The choice to return to Santorini is not to duplicate the past but to define your future.
Influencer Photography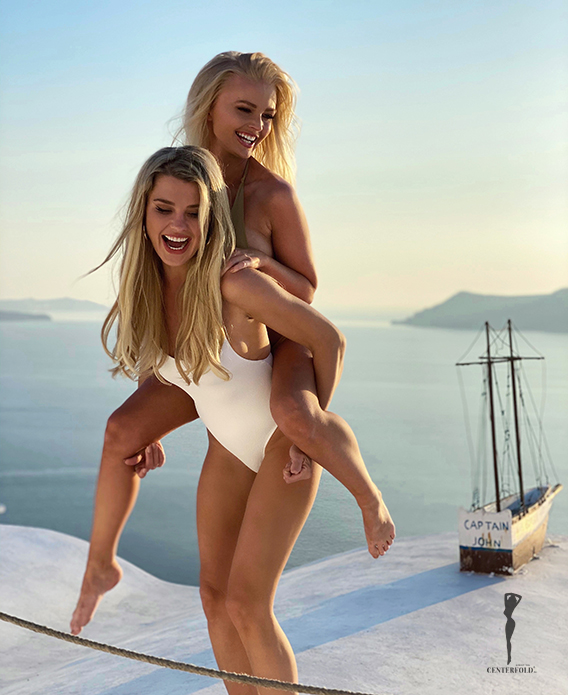 Our new influence style photography category has become one of the hottest and most wanted photography styles. It has reshaped the entire industry of lifestyle and branding for major companies and publications in unprecedented proportions. The old is out and the new "Instagram/TikTok-lifestyle" is what's in currently. What was the hot button a few years ago has taken a new direction.
Learn experience-based marketing and how today's magazine advertising and commercial attraction have moved to social marketing and so should you. While publication circulation numbers keep falling, the new much-wanted and viewed social platform keeps growing. It has evolved into a new way to do business.
As the world changes rapidly, we need to keep up with the latest industry demands if your continued photographic success goals are to be met.
At STC, our focus is continually delivering and teaching the latest marketing ideas and tools so our photographer attendees can flourish. Why? Because your success is our satisfaction.
Your Photography Business Begins Here
Starting Your Own Photography Business and How to Make it Profitable
Most photographers buy photo equipment; whether it be cameras, lenses, lights or other items for their work, thinking once they acquire what they need, their future is secure. Unfortunately, it doesn't always work that way. Now that you've spent a sizable amount of money on equipment, you've got to figure out how to dig yourself out of the financial hole you've made in your wallet. Unless you've already got a good list of clients, you've probably discovered that receiving a return on investment isn't as easy as you thought it'd be. Sound familiar?
Editors are familiar with photographers spending extravagant amounts of money on equipment in studios and location expenses. If you're assuming we've heard some pretty good horror stories and more from the photographers who submit their images to us, you'd be correct.
So what does an editor or art director look for in a photographer when they approach the industry in the hopes of getting future assignments? Each case is different and the winners are those who have their business plan together and can swim with the sharks, as the good old business quote says!
Any established photo editor wants to ensure that their working relationship with the photographer is efficient with no unpleasant surprises. As longtime Playboy photo director Gary Cole says, "I cannot publish your excuses instead of your images."
Every day there are hurdles and obstacles for editors and photographers. Shoot The Centerfold's Business teachings help you avoid these setbacks and learn how to run a photo business as it should.
Join us and put our years of wisdom to work for you and increase your chances for success. You will not find a better photography business mentor with such a unique and expansive experience as our own Jarmo Pohjaniemi.
Evaluate and Develop Your Photography Business
(Below you will find some topics and advice on what to look for when starting your photography business.)
Have a good bulletproof business plan.
Determine if the photography business suits you.
Get some experience. Come to Shoot The Centerfold seminars.
Learn to achieve the highest standard of business etiquette.
Fight inexperience with advice.
Determine if you need financing.
Put together your initial marketing plan.
Build your company's infrastructure early.
Use the web for information as well.
Make paying for your items or service convenient.
Follow the money.
During sessions, you will also receive advice on:
Decide on a legal structure for your business
Choose a name for your business
Register your business name
Prepare organizational paperwork
Marketing and branding your business
Social media
Taxes

Dave Gallagher Returns to Santorini with 150MP Phase One Camera systems, Image Editing, and Workflow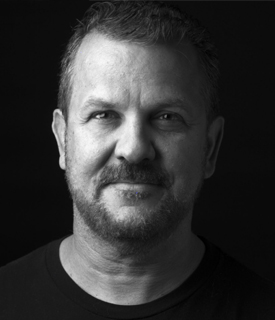 Once more we have added a workflow and editing session day where you will learn image editing, color correction and how to achieve the look and feel seen in today's high-end publications and campaigns. Dave Gallagher from Capture Integration together with STC master photographers will show you the latest trends and how they get made. There's more to a picture than meets the eye. The understanding of different styles, ever-changing trends (and what to watch as the image styles change), and while market differentiation plays a significant role in professional publishing.
Growth and wisdom are the essences at the STC seminars, and for your epic experience, we will have a variety of the latest Phase One XF camera bodies, and IQ4 digital backs for you to use along with every single Schneider Leaf Shutter lens made today. Dave Gallagher from Capture Integration will be present for workflow demonstrations and questions. Come and find out what the world's best photography seminar is all about.
Bigger is Better
The XF Camera System is built using full-frame Medium Format sensors 2.5 times larger than the ones found in high-end DSLRs. Sensors this massive deliver a powerful combination of the highest possible resolution together with large, high dynamic range pixels and excellent wide angular response. The XF Camera System is quite literally the best of all worlds when it comes to digital image quality.
150MP resolution
The XF Camera System is available in multiple configurations, up to 150MP. Resolution this high delivers not only incredible detail but also provides creative flexibility, accommodating virtually any application requirement, be it print or digital.
Perfect 16-bit color
Balancing colors are equal parts art and science. Phase One has been working for over two decades to achieve perfection in colors across hardware and software, and the XF System is a direct reflection of that. You won't find better color depth or rendering than with an XF Camera System.
15 stop dynamic range
Using large sensor technology, the XF Camera System delivers unparalleled dynamic range, retaining unmatched detail in both highlights and shadows. With the new and exclusive 100 megapixels imaging sensor, the XF Camera System provides extreme long exposures of up to 60 minutes across 50MP, 60MP, 80MP & 100MP configurations. A fantastic creative tool, used by many of the world's leading photographers.

Santorini, the Heaven on Earth, is the Ultimate Dream Destination for Photographers
There are very few places in the world where architectural elements play a role as significant as they do in Santorini, Greece. Wherever you look, you see perfect backgrounds and settings for any photography. It seems as if every single building was built with photography in mind. The legendary Greek style offers the most photography-friendly locations anywhere in the world when comparing aesthetics, variety, and choices. White, blue, yellow and the ocean with mountain backgrounds create a mind-blowing masterpiece found nowhere else. It's no wonder that Santorini has become the world's most prominent photography destination. There's so much to choose from and never enough time to capture everything.
We are returning to Santorini at your and our client's request. Since we are content providers for the publishing industry, it's a no-brainer to re-visit Santorini's photogenic and beautiful elements that play a significant role in publishing houses across the globe.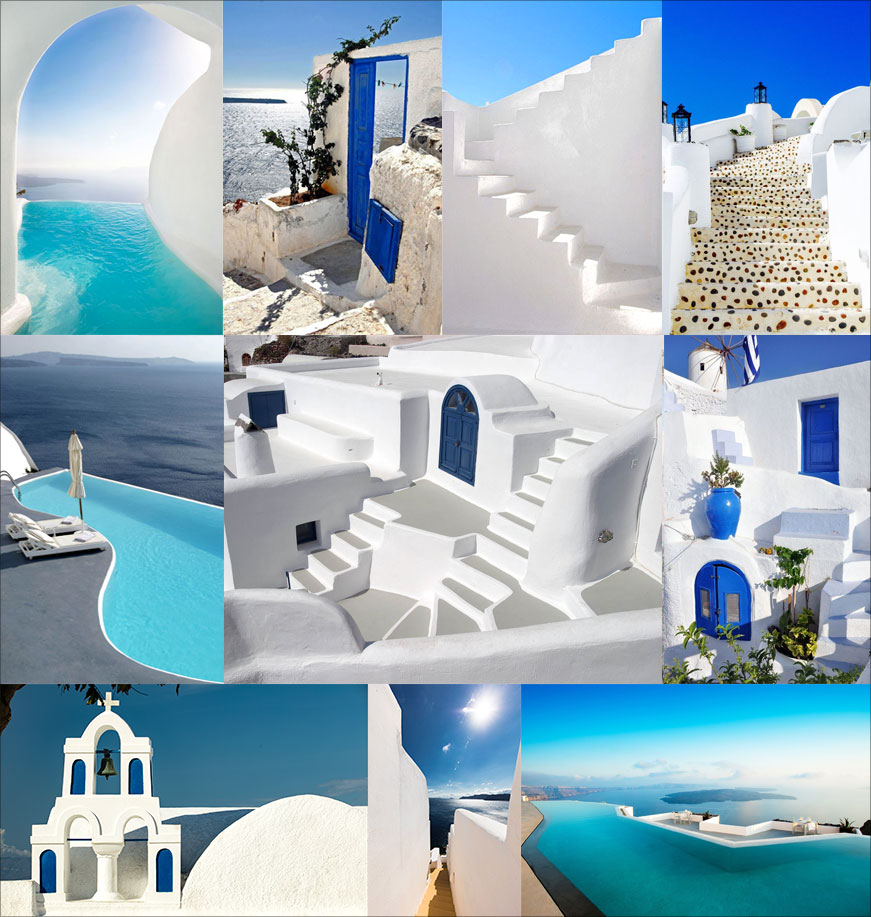 Santorini and its locations are some of the most beautiful places in the world
Past Shoot The Centerfold Seminars
This is Shoot The Centerfold
We don't expect everyone to know what Shoot The Centerfold is all about. We have prepared a few links for you to get familiar with some of the past STC experiences where photography, lighting, fun, and business are the spoken word. The everlasting memories, new friends, reuniting with old ones and connecting with the industry specialists are some of our many features.
Shoot The Centerfold Seminar on Publishing
One of the very exciting bonus perks of STC seminars is that publications like to pick up and share the STC seminar experiences by printing them on the glossy pages of their magazine.
Also, many STC attendees' work has appeared in Playboy and MAXIM pictorials, features, and covers. Now, that is what we call well-deserved success. All published photographs and covers are carefully calculated photography, negotiations with editors, and not purchased magazine pages. We believe that good photography alone should be suitable for publishing as is.
Shoot The Centerfold on Commercial Publishing
Shoot The Centerfold's primary focus is great photography and publishing. Our success is also inclusive of the commercial and fashion photography industries. Commercial photography is also a very lucrative and competitive marketplace, and our specialty is now at your disposal. Many of our attendees' seminar images end up in magazines, catalogs and even as posters in various styles in the industry. Join forces and settle for nothing but the very best in photography.
Be a Winner
After each workshop or One-on-One session, we choose a winner or hero images created during the symposium, which will be made available for advertising or ad campaigns, depending on style. Here are a few samples.
Priceless Experience
Your dream for us to host a limited edition seminar has become a reality. We will be hard at work teaching photography and a little bit of Greek mythology for good measure. One of the most memorable moments from our past Santorini trip was not only the pictorials now seen in major print campaigns and Playboy but mostly the private bonding moments with the crew members and models. Sitting on the porch while editing the daily images, enjoying fantastic local drinks and food, watching the surreal sunset, getting a chance to get to know everyone better and creating memories to last a lifetime.
Highly skilled instructors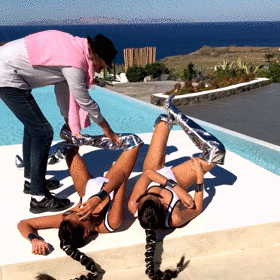 Photograph in world-class locations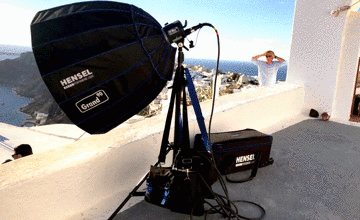 Take your photography to a whole new level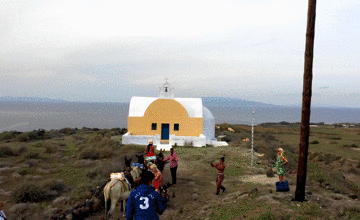 You will be staying at the "Oia Sunset Villas"
Located in the north of Santorini in the traditional settlement of Oia. This group of six elegant houses comes highly recommended and they feature fantastic accommodations. The group of houses is finished to high standards with a traditional design throughout with much attention to detail. The use of conventional Oia volcanic red & black stones and some of the best materials included in the design that combine in harmony with the environment. All houses have three levels of living. Every villa has a private yard with dining areas to enjoy alfresco dining, a garden, and a private heated hydro massage spa. A common use swimming pool combined with the perfect sea and sunset views will keep you there the whole day. The BBQ area offers a lot of space and facilities for many people. The luxury combined with the ultimate privacy offers an unforgettable stay and a unique experience.
Note: Shoot The Centerfold has reserved two of the houses for its 15 seminar attendees and crew, and this is a shared housing environment. Should you want to stay somewhere else instead, we can make recommendations upon your request. Let us know if you have any questions by clicking here.

How Do I Get to Santorini?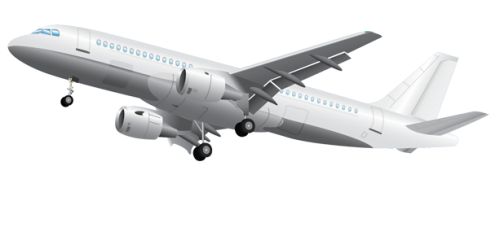 There are several ways one can travel to Santorini, Greece. The most traditional route when traveling from the East coast of USA is via London – Athens – Santorini. See the example below:
⇓ Miami/MIA or New York/JFK
⇓ London/Heathrow
⇓ Athens/Eleftherios
⇓ Santorini/Thira
Substantial savings can be achieved by planning in advance!
This week's current roundtrip airfare price from New York – Santorini and back is:
$1000 – 1500.00*
*This quote is an estimate only! Shoot The Centerfold cannot guarantee exact airline prices which regularly change.
Seminar Arrival and Departure Days:
The 7-day seminar/workshop stay is from April 9th – 16st. The seminar start on April 10th.
Travel advice: You arrive for the seminar on April 9th and depart on the April 16th.
Need a Flexible Payment Plan?
Following some of our attendees' requests, we decided to provide alternative forms of payment to be more "wallet-friendly". Send us an email, and we will work with you on different options to make it happen. Our Santorini seminar/workshop will be our ultimate experience and not one to miss!
*Program is subject to change without notice.
*The attendee rooms are shared room environment. (Two participants per room). Private rooms are available upon request for an extra fee.
*Refunds & Cancellations: Enrollment is limited; therefore your commitment is important to us. If you must withdraw from a seminar, we provide this refund policy: A $25 administrative charge will be added for all cancellations. If you cancel 90 days before the start of the workshop, we will retain 50% of the total workshop fee, unless we can fill your spot. If you cancel 30 days or less before the start date of the seminar, we will retain 100% of the workshop fee unless we can fill your spot. All deposits are non-refundable. No refunds, once the symposium begins.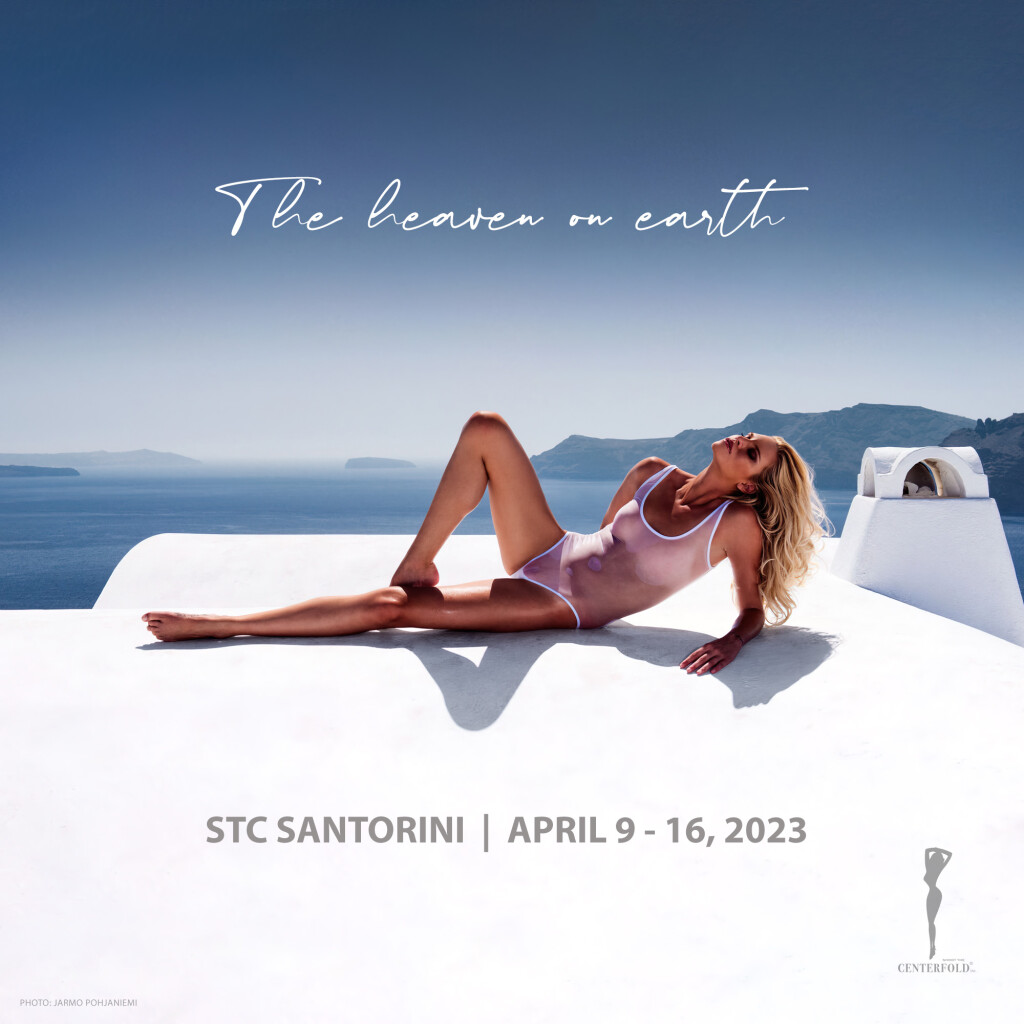 © 2023 Copyright ShootTheCenterfold.com. All rights reserved.