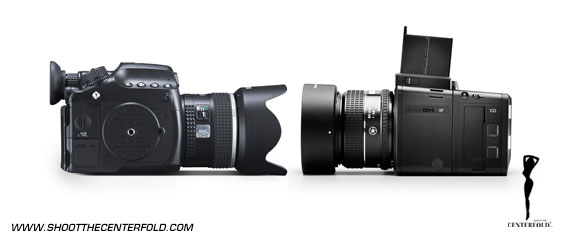 Pentax/Ricoh, the company who, in the last few years, has been making strides in the affordable DSLR and medium format markets has recently released their first full frame digital K-1 camera sporting the Sony 36 megapixel sensor found in the Nikon D800/810 and Sony A7R. And, interestingly enough, they have also outfitted cameras like the K-3/II series cameras with the 24 megapixel sensor that was present in the Nikon D7100 and later the D7200 camera.
But that's the interesting trend the guys at Pentax are apparently doing: using an already established sensor that has good performance and then adapting it to their camera line while keeping prices competitive and at a lower price point despite their camera build quality being superior to that of Canon and Nikon cameras in their APS-C lines at times.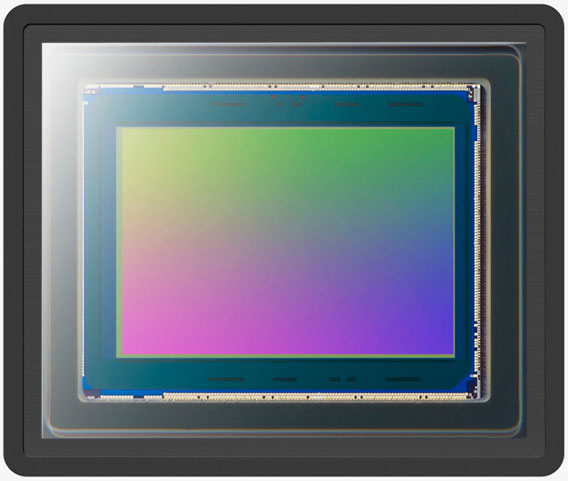 What is it that motivates Pentax to cater to their loyalists and possible new photography enthusiasts? To me, it's the history as well as the power of the wallet in today's consumer standards. We have to hand it to them; keeping their build quality and weather sealing standards higher than other and offering a "bang for your buck" kind of feeling once you buy one of their APS-C cameras. When it comes to medium format in their 645D and Z range, they really did not try to spare any expense with the build and ruggedness of their camera bodies.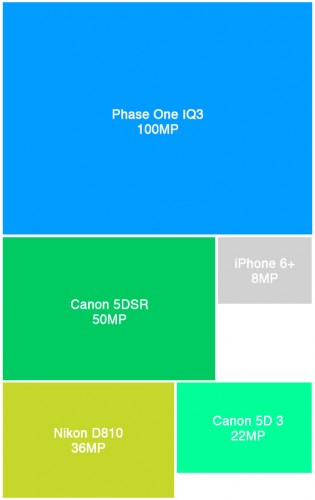 Sensor compare
So, while they are content swimming in their own lower price point pond, rumor has it they seem to be aiming higher at the medium format market now that the 
Phase One 100MP
 digital back was announced shortly after New Years 2016. It's a huge step up in CMOS technology after the release of the 50MP digital back that created tidal waves in the medium format versus full frame 35mm market.
Although the difference with this new sensor and the 50MP is the sensor real estate making it a full 53.7 x 40.4mm (like the Hasselblad H5D-60 sensor size) in comparison to the 44 x 33mm of the 50MP DB. More area equals more photosensors to play with.
What would drive the company that to many is barely a blip on the radar for most camera aficionados? I have a feeling it's about making a bold statement to the world that Pentax is still around and will stay relevant to today's photographic standards. And, in this case, competitive with the medium format digital giant that is Phase One.
We all know that owning a camera is more than just a body, it's working your way into building a system, one that can evolve with the times including the interlocking of other technologies such as Wi-Fi, built-in radio triggering and fast but competent AF systems that can nail focus with almost no hunting. Therein lies the power of research, reading reviews, professional advice and careful planning before taking the big leap into a new ecosystem a camera maker creates in order to cater to your possible needs for such a work tool.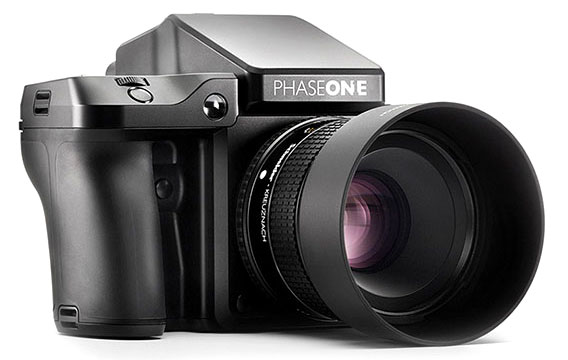 Off the bat, Phase One has things in the camera body and lens alone that can help the consumer make things go more smoothly like leaf shutters with the highest flash sync possible on the market; a point for them. Pentax, on the other hand, is still lagging behind in their medium format range with leaf shutter technology for their current D-FA lens lineup. They lack the essential bits (for lack of a better word) to create something more enticing to their audience.
But I digress. Ever since they released the affordable 645D in 2010 with the 40MP Kodak (now Truesense) sensor, people started realizing that Pentax skipped a huge step for camera manufacturers that usually go from APS-C to full frame sensors (in the cases of Canon and Nikon) directly to the medium format area which those two still haven't tried. And yet they did a good job of it also while keeping prices down in comparison to their competitors Hasselblad, Phase One and Mamiya at the time which was quite the financial gamble.
Although they clearly took advantage of their 645 glass that was still around decades prior without needing to release new lenses at the same time. It was a win-win for them when they took that plunge. So I commend the brilliance of their foresight when it came to the 645D. A point for Pentax on having the stones to attempt (and accomplish) such a feat.
In the Phase One corner, the partnership they have with Schneider-Kreuznach is one that bears fruit in the area of premium modern lenses when paired up with the recently released 100 MP sensor. Pentax, on the other hand, is lacking in terms of an updated road map when it comes to lenses from their D-FA lens line ups that tend to lack a real undulated release date for each with almost no mention of possible revamps from their FA series to come. Are they possibly overstepping the boundaries with the classic "camera body before any lens" importance?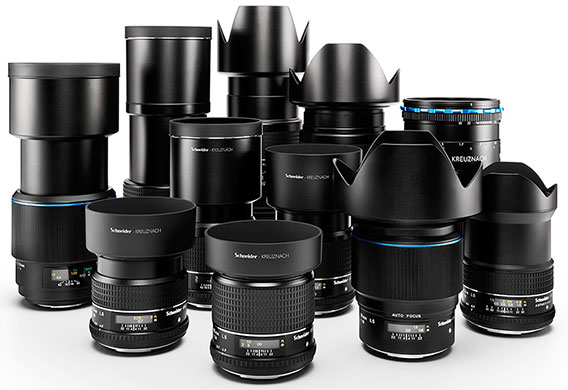 As we all know, glass is a far better investment than bodies since they tend to come and go with each passing iteration. And this is where things normally tend to get a bit bumpy before making a delicate and costly decision. I have to give the point to the Schneider-Kreuznach lenses for their extensive lens line up prior and almost immediately after the release of their new sensor with their new blue-ringed lenses.
Not all image files are equal at the end of the day. There are always files that come straight out of camera looking already perfect when properly put through a compatible image processor like Capture One and Adobe Lightroom. Although Phase One has gone through numerous refreshments throughout the years with each one better than the last since the "Portrait One" version days back in early 2003, which, mind you, was years before Adobe released it's own beta version of Lightroom to Apple-only computers in 2006.

Capture One – Lightroom
Choose the software your images are processed wisely in order to get the best results without having to jump through hoops in your workflow in order to save immeasurable time which in this business is costly to the working professional especially when you have clients in your ear or over your shoulder waiting to see fast results. Pentax, on the other hand, has it's own proprietary software that is relatively new and in it's infancy when it comes to proper and fast tethering. A point for Phase One, but Pentax still gets a bit of credit since it can tether with Adobe Lightroom when it was announced in December 2015. It puts its .DNG file output to good use with Lightroom.
So far, Phase One is clearly in the lead for my "standards of grading" and I stress greatly on those quotes since we all have tools for different and personal needs to get the job done. And I couldn't be happier to see competition between manufacturers that helps stimulate innovation to stand shoulder to shoulder with one another; whether it be with sensor technology or creating competitive pricing for the photographer. At the end of the day it's up to you to decide which tool you need or lust after and, of course, the digits in your bank account. That decision I leave to you and keep shooting regardless of the outcome.
— Jesus Gomez-Cortes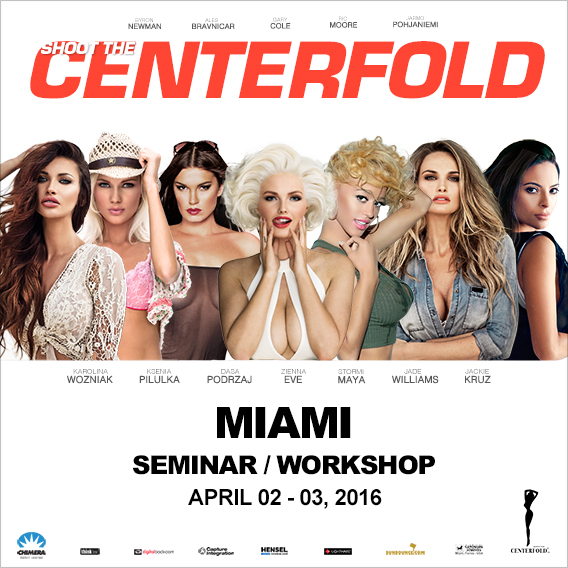 © 2016 Copyright ShootTheCenterfold.com. All rights reserved.